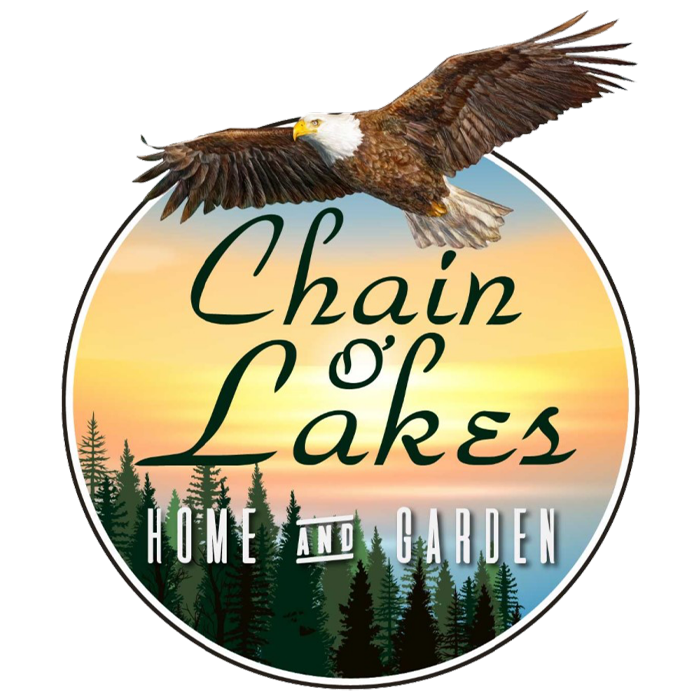 N2270 State Road 22
Waupaca, WI 54981
Phone: (715) 258-5400
Monday - Saturday 8am to 5pm
Sundays 9am - 4pm
Chain o' Lakes Home & Garden Center in Waupaca, WI is your place for all the finest annuals, perennials, shrubs, and trees in the area.
We're
plant lovers
so if there is something you've been searching for, or you need expert advice on your garden, we are here for you!

We have everything you could need...
We have a feed store with a wide selection of pet food, small livestock food, animal care items, and more. Wander through our greenhouse and check out our inventory of annuals, perennials, trees, fruit trees, and shrubs. We have a gift shop filled with garden and home decor sure to bring a smile to your face. At Chain o' Lakes Home & Garden, we want to help you celebrate every single season in your outdoor spaces. Plus, we are sure to have more than a few very special items to add a little sparkle or a touch of whimsy to your home and garden.

Stop in today and spend some time with us.
We would love for our plants to meet you!
Saturday, October 7th
4 pm to 9 pm
We are looking for vendors to attend our event. Please sign up to book your spot.